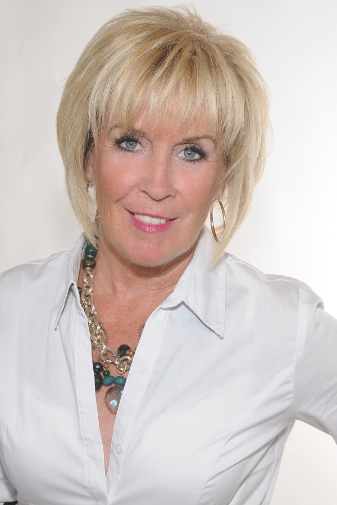 DEBBIE MURPHY
The Networker Extraordinaire
I'm Debbie, the Murphy of Team Murphy Timmis - Sutton WestCoast Realty. Richmond has always been my home and I've always had a deep connection with Vancouver's beautiful landscape. When I first ventured in Real Estate, I knew that I'm right where I belong - making real connections with people while keeping their best interest at heart.
"Giving professional real-estate and investment advice is part of my job, but helping people find an investment that will help build and sculpt their future is my dedication."
Aside from being a Real Estate Agent, I am also passionate about helping women transition after divorce. Women are receiving more support than ever, which I am thankful for, but I believe there is still a gap to fill. That point in every women's life during or after divorce where they asks themselves, "where do I go now?" is where I come in. Giving them support to gracefully transition through the challenges and difficulties while separating.
Our Networks and Communities:
We built our business through connecting with people and nurturing relationships. We are proud Rotarians, Driven as Dragons and dedicated Dragon Boat Paddlers. Check out these amazing networks and communities we are honoured to be a part of:
THE MURPHY TIMMIS ADVANTAGE
When you become one of our clients, you not only acquire the services of a Realtor but a team of highly experienced professionals ready to bring you the best experience in real estate there is.
Up-to-date Knowledge of Vancouver and Richmond's Real Estate Market Trends

Innovative Marketing Strategy

In-Depth Real Estate Experience

Top notch Customer Service

Local Expertise
INNOVATIVE MARKETING STRATEGY
For every home you entrust with us, we utilise innovative marketing strategies to ensure we find a homeowner that will love it as much as you did. Besides from traditional marketing strategies such as print advertising and signages, we also employ innovative digital marketing techniques including social media advertising, newsletter promotion and video virtual tours.
Networking is also an important aspect of our marketing strategy. We are active members of various business networking groups such as BNI, Chamber of Commerce and Rotary. This lets us create more lasting relationships and better avenues to bring your listing to the right audience.
Our top priority is representing your listing in the best way possible. And we're truly proud that we're among the best in doing it - providing you with the kind of service that you deserve.
Professional Photography

Virtual Tour Video

Print Advertising

Online Advertising

Social Media

Open Houses

Private Showings

Charity Events

Business Networking
LIVING LOCAL
We are truly proud to call Richmond and Vancouver our home! With all the hustle and bustle of downtown Vancouver, accentuated with the beautiful mountain views and the rich diversity and culture in Richmond, it's always been a pleasure to be part of this amazing community.
One of the things we love doing during our spare time is exploring around the city, which we adorably called our "Urban Hikes." Here's how it works: we first choose a neighbourhood we haven't explored before, we then research the best places to go to within that area, then off we go on our Urban Hike! We love doing it so much especially during the spring and summer time that we've even brought our friends and some clients with us! It definitely was a hit! Interested to join us in our next urban hikes? Let us know!
FOLLOW US ON SOCIAL MEDIA!